PROGRAM 2023
DATA & AI FOR BUSINESS Forum & Meetings
This track is in partnership with IBM
[8h30 - 9h30] Welcome coffee & break-fast (open to all attendees)
Meet at 8:30 a.m. for coffee before the conferences begin

[Opening Keynote] Grow your potential: the burning challenges of data in 2023!

The challenges of Data and Cybersecurity training
Directeur de School of Data & School of Cyber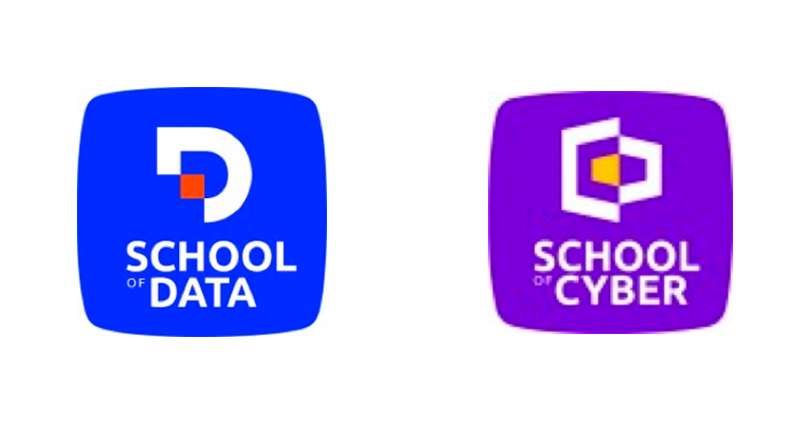 Co-create to perform: how does Stellantis Finance and Services write its Data & AI roadmap?
AI is revolutionising business relationships and forcing companies to reinvent themselves. To this end, the "Data & AI Journey", led by a team from the IBM Innovation Studio Paris, offers a series of co-creation activities to identify the obstacles, priorities and objectives of the company. Find out how Stellantis Finance and Services took advantage of this course to select the right use cases and quickly move on to a first implementation in order to improve the efficiency of its customer relations services.
Stellantis Finance et Services – Crédipar
Chief Operations Officer - COO

Senior Brand Technical Sales Manager - Data and IA

Senior Partner Technical Specialist

360 vision: enforce a data-driven culture internally and grow your business
How to drive a data-driven culture internally by implementing a 360 Business Intelligence approach. Grow your business through customer-facing analytics programs. Learn from use cases from Symphony Communications, a FinTech scale-up, and Hivenet, a next gen cloud storage platform (P2P).)
Head of Analytics - Consultant

Regional Account Executive

Data for a decarbonized approach to digital marketing
Director Media Planning & Marketing Impact


Data Quality Governance or how to rely on data with confidence
Data quality governance is the orchestration of the company's experts to ensure the right quality of the data collected, according to the business rules corresponding to the defined uses. It requires specifying the roles of each person and animating them in a virtuous circle. Its implementation is natural as soon as a product is launched and will last throughout its use.

Recruiting and retaining talents in Data & AI: example of Decathlon's strategy on Analytics
Do you know what a Staff Engineer does? As the technical right-hand man of the decision-makers, he provides the technological vision in a specialised field. Through his expert role, he supports the evolution of practices and the increase in technical skills of employees to improve efficiency and performance. Take advantage of the presence of Anicet, Senior Analytics Staff Engineer, to understand how these actions allow for better recruitment and retention of Analytics talent.
Senior Analytics Staff Engineer

How do you create strong proximity between Data, IT and business teams to accelerate Data transformation?
Accelerating the data transformation of a group like Sodexo requires effective collaboration within the strategic triangle of "Data, IT and business". This approach raises major issues of acculturation, organization and governance at all levels of the company.
Chief Data & Digital officer

Alexandre
Thion de la Chaume

How to instill a "data-driven mindset" at all levels of the company?
Do you want to instill a data-driven culture at all levels of your company? Don't miss this conference that will give you the keys to align your managers on the key indicators to follow, optimize your operational efficiency and take up the challenge of data acculturation. Discover how an intelligent approach to data can deliver business-driven ROI and ensure adoption of your solutions.
Henri-François
Chadeisson
Head of Sales Engineering Europe

Which jobs to meet the requirements of DataOps and Data transformation?
Within the framework of the implementation of a new data platform, the necessary implementation of an organisation combining "#proximity, #agility and #scalability". And the transformations induced in terms of jobs within a Data team on the IT side.
Global Head of Data, Integration & Analytics

The Pernod Data Portal: a unique access to data for commercial efficiency
The Data Portal allows Pernod Ricard to centralize all of its entities' data, in all its forms, in a single location entities, in all its forms, in a single location. It facilitates the exploration, understanding and use of this data to optimize decision-making and business growth. With over 800 data assets and more than 25 and more than 25 services, this customized solution is used by more than 9,000 employees.
Global Data Platform & data engineering Manager


Development, Deployment and Adoption: how to succeed with your first Machine Learning use cases
We will explore a concrete use case of Data Science at Vestiaire Collective to share the most common challenges and how to solve them from a technical and business perspective. We will highlight a winning strategic combo: leveraging cloud capabilities and incorporating the product approach to solve the issues raised without being blocked by the solution design.

[12H25 - 14H00] LUNCH & BUSINESS MEETINGS
Take time to meet, exchange and share your use cases and issues during meetings organized by our teams. You can ask Yamna and Joanna to schedule your meetings with your peers and/or partners of the event (Reserved for members, partners and advertisers).
Cheffe de projet communauté et évènementiel
joanna.davy@hubinstitute.com
Cheffe de projet networking et communauté
yamna.rokia@hubinstitute.com